Looking to insert or embed Adobe Captivate content into your WordPress site? In this article, we'll show you how easy it is to publish content from Adobe Captivate as a .zip file and upload it to your WordPress website.
(Note: It doesn't matter if you're using the Mac or PC version of Captivate. The steps are very similar.)
Applies to:
Adobe Captivate 2019 Release
Adobe Captivate 2017 Release
Adobe Captivate 9
Adobe Captivate 8
Adobe Captivate 7
Step 1
Open your course in Captivate and select Publish > Publish for Devices:
(If your course is not responsive, click on Publish > Publish to Computer)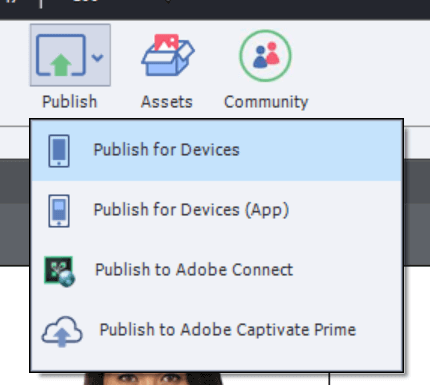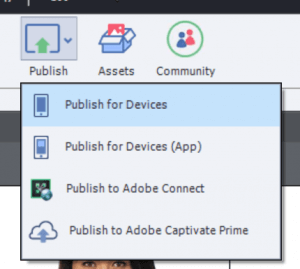 Step 2
In the dialog box, ensure "Zip Files" is checkmarked. The WordPress Plugin that we're going to use only needs your published .zip file. This makes it really easy to upload your content to WordPress.